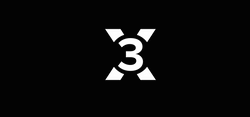 Dynamically targeted and custom marketing, especially digital options, are critical for contemporary business success.
PITTSBURGH, PENNSYLVANIA, UNITED STATES, May 3, 2023/EINPresswire.com/ — Business—whether it's medical practices, retail, or the gamut of consumer services—must have high-impact marketing to build a brand and grow a desired client base.
X3 Marketing is a focused digital marketing, advertising, and production agency that helps businesses grow with the value of brand development and data analytics.
With much expertise and a team of innovative and skilled professionals, X3 Marketing provides custom marketing services to Medical Practices in Pittsburgh.
"Of course, medical practices provide important and personalized care and services. But they are also businesses," says Natalie Sharp, X3's marketing director. "And contemporary businesses, especially vital medical practices, must have focused, targeted and effective marketing."
Particularly with today's fierce business competition, combined with the power and reach of social media, it is more important than ever for a medical practice to maximize marketing.
It is proven over and over again, that effective marketing makes a powerful business difference:
 To create a seamless and efficient digital patient experience
 To build a strong, reliable, and consistent brand
 To build engaging relationships, using personalization
 To build and manage a strong website
 To manage online patient reviews
And it's what X3 Marketing is all about!
It is also what earns the respected X3 Marketing reputation. Offering tremendous experience to provide dynamic web development, SEO, video and content production, paid advertising, PR, and media relations.
In addition to the state-of-the-art marketing savvy, the X3 Marketing specialty is collaborating and working closely with the medical practice staff to build a solid brand and create customized and compelling marketing strategies.
X3 Marketing is committed to innovatively developing the medical practice's narrative, and helping tell the medical practice's story.
"Our X3 team is experienced and knows what it takes to not only get the message across, but the best ways maximize awareness and attention," Natalie Sharp adds. "It is the secret to ensuring that the medical practice can accomplish its goals, grow its patient base, and achieve success."
For more information, please visit xthree.co/about-us and www.xthree.co/faqs
###
About X3 Marketing
X3 Marketing specializes in video production, website development, SEO, targeted advertising, and general business consulting.
Contact Details:
3495 Butler Street
Pittsburgh, PA 15201
United States
Natalie
X3 Marketing
email us here


Article originally published on www.einpresswire.com as X3 Marketing Offers Custom Marketing Services to Medical Practices in Pittsburgh