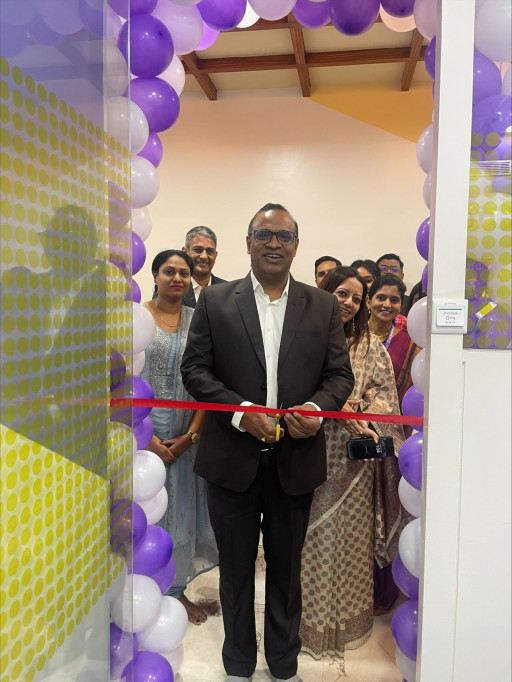 The new space will facilitate innovation and accelerate development
MUMBAI, India, March 3, 2023 (Newswire.com) - Techwave, a leading provider of IT and engineering solutions worldwide, has expanded its office in Mumbai by opening a redesigned Innovation Center. Mr. Damodar Gummadapu, Co-Founder and Chairman of Techwave, and Ms. Reena Sharma, Regional Head for India and the Middle East and Africa, led the inauguration ceremony for the new office space, along with other distinguished guests and representatives. The new office space will enable Techwave to sustain its rapid expansion, access a large pool of skilled workforce, improve customer satisfaction, provide comprehensive solutions, and implement revenue-generating and marketing tactics.
The expansion of Techwave's office in Mumbai will provide access to a wide pool of employees, enabling the team to generate unconventional ideas and develop business applications that cater to the needs of the clients. This new facility will be instrumental in Techwave's goal of developing innovative solutions worldwide, utilizing advanced tools and technologies.
"We are delighted to announce the growing presence in Mumbai with the opening of a new state-of-the-art facility. At Techwave, we firmly believe in fostering innovative ideas and creating an environment that fosters creativity for our employees. This new facility will further enable us to develop and utilize the diverse skills in marketing tactics and revenue generation, and provide us the opportunity to implement cost-effective solutions for critical business challenges," said, Mr. Damodar Gummadapu, Co-Founder and Chairman, Techwave.
Speaking on the new office space, Reena Sharma, Regional Head for India and the Middle East and Africa, Techwave, said, "We see the state-of-the-art facility in Mumbai as a chance to merge cost-effective solutions with a creative and innovative approach. We believe that this new facility will add value to our clientele and foster our team's growth. We are excited to build a sustainable business with the wealth of talent in Mumbai, looking forward to the next phase of growth in India."
About Techwave:
Techwave is a leading global Information Technology and Engineering services and solutions company revolutionizing digital transformations. They believe in enabling clients to maximize the potential and achieve a greater market with a wide array of technology services, including, but not limited to, Enterprise Resource Planning, Application Development, Analytics, Digital, and the Internet of Things (IoT).
Founded in 2004, headquartered in Houston, TX, USA, Techwave has a team of experts, leveraging Digital Transformation, Enterprise Application, and Engineering Services expertise, in 11 countries.
Visit us on https://techwave.net
Contact Information:
Sravya P
Sr. Public Relations Executive
[email protected]
6302616391
Original Source:
Techwave opens a new office space in Mumbai