Innocent Lives Foundation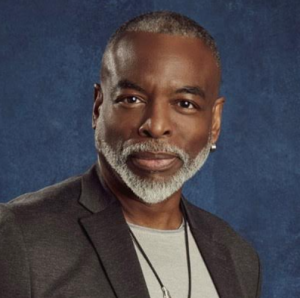 LeVar Burton
Innocent Lives Foundation Gala
Leading professionals and advocates for the battle against child exploitation and abuse will be present at the Ending Child Exploitation Gala.
LOS ANGELES, UNITED STATES, May 19, 2023/EINPresswire.com/ — The Innocent Lives Foundation (ILF) and legendary actor and director LeVar Burton to host the Ending Child Exploitation Gala on September 23, 2023, at the Castaway Burbank in Burbank, California. The Gala will start at 6 PM (PST) and will bring together industry experts and leaders in the fight against child exploitation and abuse. According to the Innocent Lives Foundation, child exploitation and abuse are rampant problems, with one in ten children suffering sexual abuse. Few (5%) offenders imprisoned for crimes against children had harmed a stranger; instead, most (40%) had victimized their children, stepchildren, or another young relative, states the organization.
"The Innocent Lives Foundation is a charity that identifies online child predators to help bring them to justice. As a non-vigilante organization that partners worldwide with law enforcement, our vision is a world where all children can live innocent lives. Join us and help end child exploitation!" says the Foundation.
The Innocent Lives Foundation uses cutting-edge tools and technology to help stop predators. The 501(c)3 group employs computer security experts to find online child abusers and report them to law enforcement (LE). They have put together a team with the skills needed to develop systems that will reveal the identities of anonymous internet child offenders. They use Open Source Intelligence (OSINT) techniques to help catch offenders, adds the organization. The foundation has also forged alliances with authorities. "It is imperative that we deliver the results of our work to law enforcement so that actionable investigations can be opened against these unmasked, no longer anonymous, online child predators." Informs the organization.
The Innocent Lives Foundation has been successful. Since its inception in 2017, the Innocent Lives Foundation has worked 777 cases, with 489 cases accepted by law enforcement. The organization says it does not support vigilantism. Vigilantism frequently does more harm than good, states ILF. To avoid being caught, predators make use of legal gaps. These gaps only exist if vigilante action is taken. There is no place for vigilantism when a child's future—and maybe their life—is on the line.
Asking, "How will this affect children?" when planning policy, deciding, and establishing long-term plans, ILF says its major priority is putting the children first. Even while relying on connections and appreciating donors, they are here to help vulnerable youths.
"There are many successes we wish to share with the public, but we must ask ourselves, 'If this information is published, will it make a predator harder to catch?' If the information does not serve the best interest of the children we protect, or gives a predator new ideas, we will not release the information," concludes the Innocent Lives Foundation.
To learn more about the Innocent Lives Foundation and the Ending Child Exploitation Gala, visit their website by clicking here: https://www.innocentlivesfoundation.org/gala/
For more information about LeVar Burton, click here: https://levarburton.com/
Aurora DeRose
Boundless Media Inc.
+1 951-870-0099
email us here


Article originally published on www.einpresswire.com as Innocent Lives Foundation, and LeVar Burton, Legendary Actor, and Director, to Host Gala September 23, 2023