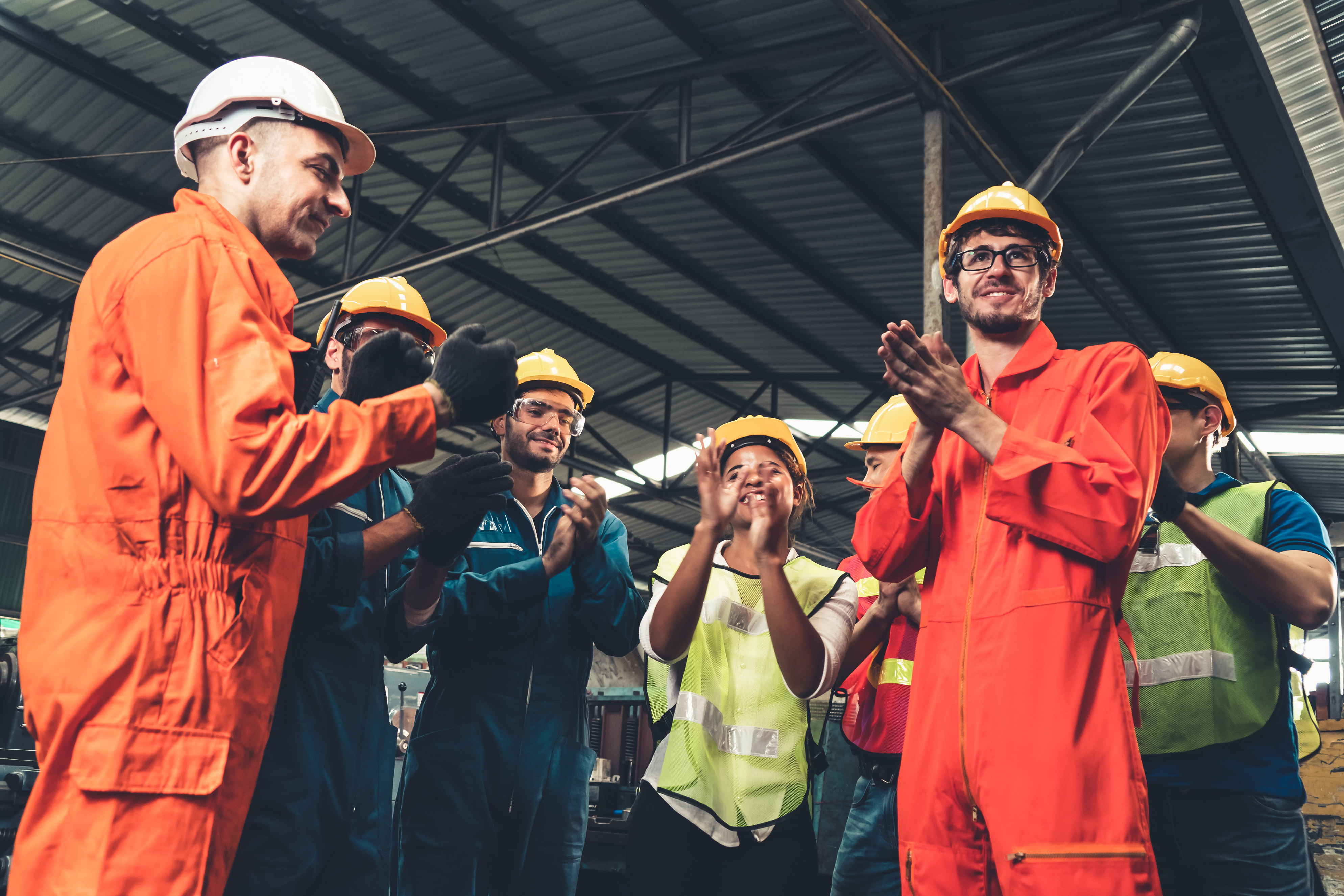 American workers are making our critical journey to a clean energy future possible. On Labor Day, a national holiday created to honor the nation's workers and their contributions to the well-being of the country, and every day, the Department of Energy (DOE) works hard to honor the American labor movement. Here are three ways we're centering workers in the clean energy transition.  
1. Incentivizing Registered Apprenticeships and Prevailing Wage through Inflation Reduction Act Labor Standards 
While President Biden's Investing in America agenda has already begun delivering on the thousands of jobs promised to Americans, equally important are the quality of said jobs. The Inflation Reduction Act promotes labor standards and recognize the importance of a skilled workforce in the transition to clean energy and ensures that workers with share in the benefits.  
For clean energy projects that pay prevailing wage and hire registered apprentices, companies will receive a 5x greater tax credit. Prevailing wage helps to ensure workers are paid a fair amount based on their locality.  Registered apprenticeships allow workers to earn a living while they learn needed skills toward the attainment of a nationally-recognized credential. In this way, registered apprenticeship can support a strong, diverse pipeline of workers into the clean energy sector.  
2. Advancing Good Jobs
A "good job" is a job with fair, transparent, and above average pay and benefits, where workers have voice in decisions that affect them. Good jobs invest in workers and support their advancement along a career path.  
Spearheaded by the Department of Labor, The Good Jobs Initiative aims to deliver just that – and through a Memorandum of Understanding, the DOE is also a key partner in this effort. This is to ensure that the resources provided President Biden's Investing in America agenda create good-paying, high-quality jobs with a free and fair chance to join a union.  
Part of how DOE is advancing good jobs is through its Community Benefits Plans requirement. Applicants to all funding announcements and loan applications under the Investing in America Agenda must submit a plan for how they will engage with their community partners on four core policy priorities: investing in America's workforce (good jobs), engaging communities and labor (through community and workforce agreements); advancing diversity, equity, inclusion, and accessibility; and implementing Justice 40 to ensure disadvantaged communities are not left behinds. In most cases, these plans are worth 20 percent of the technical merit points for project proposals. 
3. Collaborating with Labor and Industry Partners  
President Biden often emphasizes that labor unions built the middle class. Our partners at the Treasury Department recently released a report that gives a comprehensive view of the role labor unions play in the American economy that backs that up. Unions contribute to middle class financial stability and worker well-being by raising the wages of their members by 10 to 15 percent, increasing fringe benefits like health care and retirement, and improving workplace procedures such as workplace grievance policies, and predictable scheduling.   
Recognizing the crucial role unions play for the middle class, and in light of the US Government policy to support worker organizing and collective bargaining, the DOE promotes the creation of jobs that expand the use of collective bargaining agreements in the energy sector. The DOE collaborates closely with labor and industry partners on projects such as the Battery Workforce Initiative.
This industry-led, government-facilitated initiative is developing national training guidelines to ensure that the current and future battery industry workforce is well-prepared for the significant investments in the American battery manufacturing. Engaging training experts from both private and public sectors, this initiative helps distill common skills and abilities needed for specific roles. As a result, the U.S. battery industry will benefit from a well-trained, highly-skilled workforce to support rapid expansion.  
DOE's appreciation for and recognition of the role of workers is baked into our programs and our investments.   Unions built the middle class, and DOE is working to ensure that unions also build the clean energy economy.  
Originally published at https://www.energy.gov/articles/celebrating-labor-day-clean-energy-future-and-american-workers