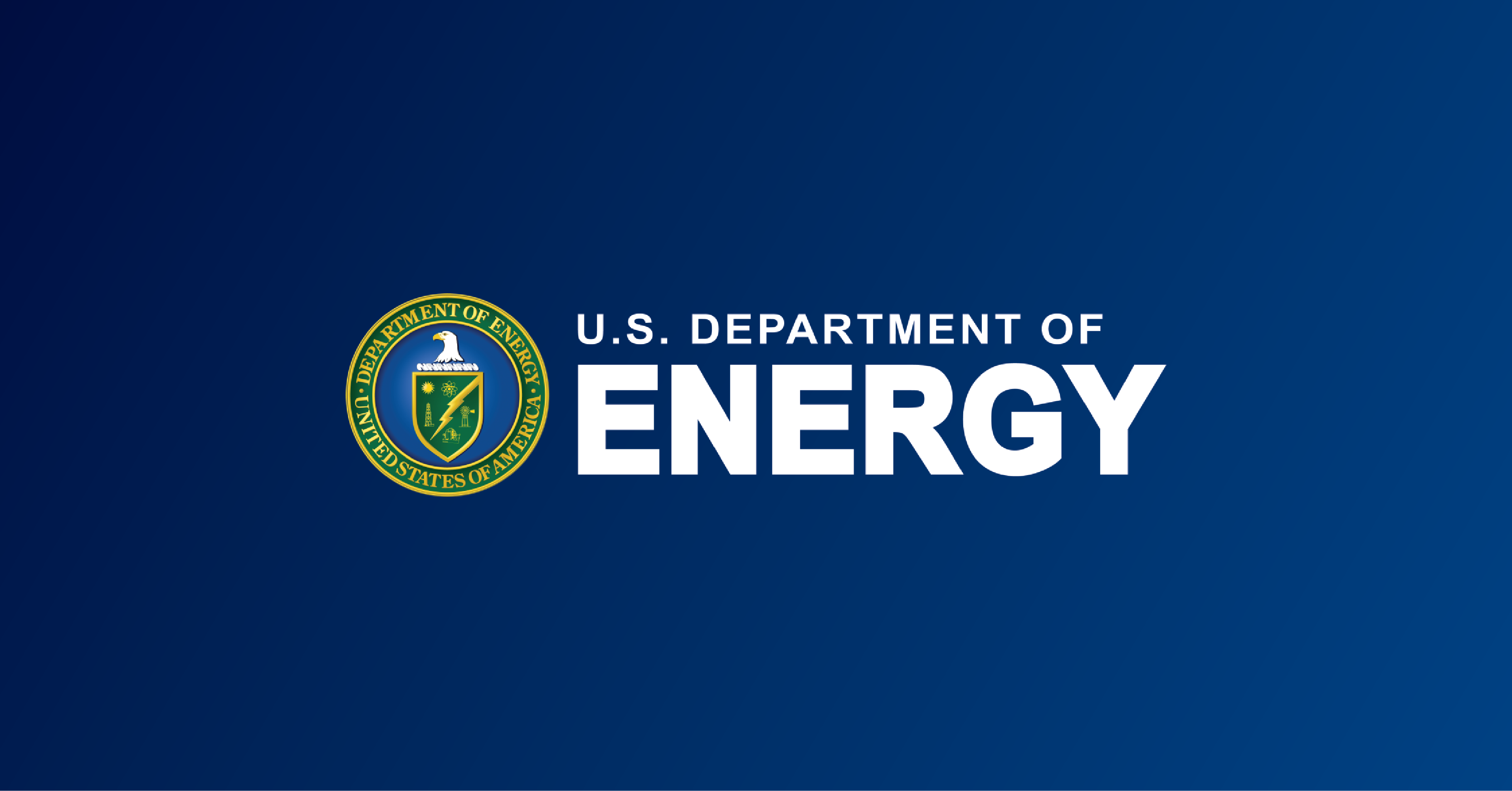 WASHINGTON, D.C.—As part of President Biden's Investing in America agenda, a key component of Bidenomics, the U.S. Department of Energy (DOE) today announced selectees for the Renew America's Nonprofits grant, a competitive award that will support projects to reduce energy use and costs in buildings owned and operated by 501(c)(3)s. Behind salaries, energy costs are the second-highest operational expense for nonprofits, so reducing energy use can free up a meaningful percentage of funds in both the short and long-term, leading to savings that can be redirected to mission-critical work. The Renew America's Nonprofits grant will provide $45 million in awards to nine Prime Selectees who will collaborate with nearly 40 partners to deliver energy improvements in approximately 300 facilities across 28 states, the District of Columbia, Puerto Rico, and the U.S. Virgin Islands. The program recipients were announced today by U.S. Energy Secretary Jennifer M. Granholm in San Jose, CA at a local food pantry, Martha's Kitchen. This community pantry has previously worked with one of the Renew America's Nonprofits selectees, Ecology Action, to install energy efficiency retrofits that have reduced their energy use and bills and increased their capacity to serve meals to people in need. Martha's Kitchen serves as an incredible example of the deep impact the Renew America's Nonprofits program will have in hundreds of communities across the country.   
"Nonprofits promote social cohesion, public health, creativity and innovation—all of which are essential to thriving communities," said U.S. Secretary of Energy Jennifer M. Granholm. "With this funding, the Biden-Harris Administration is empowering these organizations to expand crucial services by cutting their energy costs, while bringing the nation closer to President Biden's goal of net-zero carbon emissions by 2050. We are grateful to the leadership of Senators Amy Klobuchar and John Hoeven, along with Representatives Matt Cartwright and Brian Fitzpatrick, for leading the legislative charge to give nonprofits and religious organizations access to clean energy solutions in their buildings." 
Nonprofits operate approximately half a million facilities, mostly in commercial spaces where energy efficiency improvements can reduce energy use by up to 30%.  There are approximately 1.5 million 501(c)(3) nonprofits in America, historically employing the third-largest workforce in the economy – more than 12.4 million people. Between libraries, museums, art and cultural institutions, faith-based and worship  facilities, community centers, animal shelters, hospitals and healthcare clinics, museums, youth sports leagues, donation centers, and more, nonprofits provide diverse community services that enrich Americans from every walk of life. Yet while providing these priceless public goods, most operate on small annual budgets, and many have struggled to meet an increased demand for services in recent years. With this award, the Biden-Harris Administration is cultivating healthier community spaces and saving operational dollars so that nonprofits can focus on their missions. 
Renew America's Nonprofits Grant Selectees 
The Renew America's Nonprofits grant is part of the $50 million Renew America's Nonprofits Program, funded by President Biden's Bipartisan Infrastructure Law. Funding for the competition meets and exceeds the goals of the Biden-Harris Administration's Justice40 Initiative to put environmental and economic justice at the center of America's transition to a net-zero economy. At least 60% of sub-awards will go to nonprofits in disadvantaged communities. Beyond unlocking energy savings and amplifying sub-recipient impacts in communities, each Prime Selectee has identified enduring impacts from their investments – including workforce training opportunities; the creation of pipelines for high-quality, clean energy jobs; the development of networks for financing; and the demonstration of replicable partnership models that increase pathways for future improvements in the sector.   
The Renew America's Nonprofits grant aims to support nonprofits by reducing common barriers to implementing efficiency upgrades. DOE is using a nonprofits-supporting-nonprofits model to provide financial, technical, and administrative assistance to hundreds of projects across America. Prime Selectees will sub-award grants of up to $200,000 per facility and provide expertise in energy and project management to bring much-needed retrofit projects to fruition. 
Numerous organizations have engaged with the Renew America's Nonprofits program – through webinars and office hours, a robust distribution list, and a Teaming Partner List of over 2400 nonprofit organizations indicating their need for energy improvements, and their desire to work collaboratively to pursue them. Organizations from 32 states, Washington D.C., and Puerto Rico submitted eligible applications. After extensive review of a highly competitive field, DOE identified 9 Prime Selectees who will collaborate to deliver energy improvements in over 300 facilities across America. 
The Renew America's Nonprofits Prime Selectees include: 
Alaska Heat Smart, Juneau, AK  

Ecology Action, Santa Cruz, CA  

Mid America Regional Council Community Services Corporation, Kansas City, MO  

Medici Road, Washington, D.C. 

Southface Energy Institute, Atlanta, GA  

Sustainable Westchester, Mount Kisco, NY  

Tierra Del Sol Housing Corporation, Las Cruces, NM  

University of Colorado Boulder, Boulder, CO  

University of Detroit Mercy, Detroit, MI 
What's Next for Prime Selectees 
Prime Selectees will now enter the award phase, and will submit portfolios identifying subrecipients, efficiency projects, and a complete picture of demographic and geographic impacts by June 2024. To date, Prime Selectees have already indicated plans to support nonprofits with diverse missions including emergency response services, health services, transitional housing, food insecurity, protection against domestic violence, religious services and more. Prime Selectees will focus on implementing high impact energy efficiency upgrades, such as HVAC, lighting, and insulation and air-sealing improvements in these facilities. Across their portfolios, Prime Selectees have projected energy cost savings of up to 39%, and greenhouse gas reductions of up to 35%.  
In support of President Biden's Investing in America Agenda, all Prime Selectees will provide workforce benefits, either creating well-paying jobs, upskilling employees, or both. The majority (78%) of Prime Selectees will offer training opportunities, through diverse mechanisms including workshops, community-based apprenticeships, apprenticeships with construction firms, and university programs. Most (56%) have plans to engage their local workforce. Almost all (89%) are engaging, or open to engaging, with labor unions to ensure that construction, operations, and maintenance jobs pay a family-wage and include strong health and safety standards. Additionally, almost all (89%) have made specific commitments to engage, partner, or contract with community-based organizations, tribal entities, women-focused programs or women businesses enterprises, minority business enterprises, and/or veteran business enterprises. 
The Renew America's Nonprofits program is one of the Community Energy Programs at the Department of Energy. Thanks to the Bipartisan Infrastructure Law, the Department of Energy also launched a $500 million Renew America's Schools Program to promote the implementation of clean energy improvements at K-12 public schools across the country. The first round of funding for this program was extremely oversubscribed. In response to high demand and overwhelming evidence of need, DOE more than doubled the funding for the first round of funding and awarded $178 million to 24 school districts across the country.  
For further information about the Renew America's Nonprofits Program or the Prime Selectees, please email [email protected].
Originally published at https://www.energy.gov/articles/biden-harris-administration-announces-45-million-energy-efficiency-building-upgrades