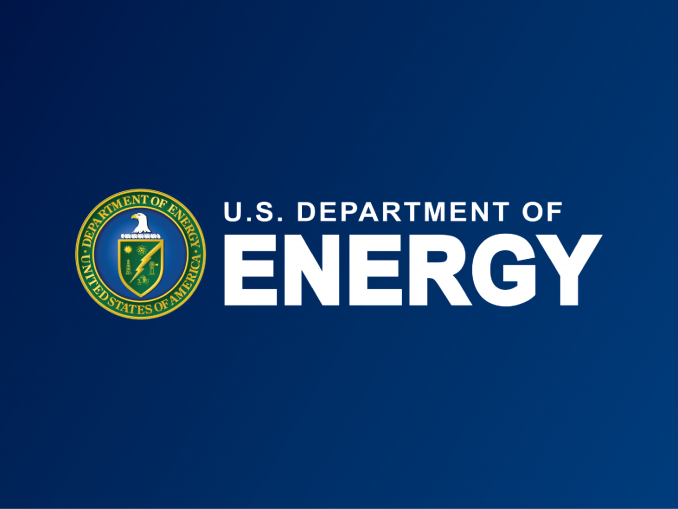 WASHINGTON, D.C.— As part of President Biden's Investing in America agenda, a key pillar of Bidenomics, today the U.S. Department of Energy (DOE) announced a funding opportunity of up to $300 million in grants for states, tribes, and local governments to accelerate and strengthen electric transmission siting and permitting processes to help achieve the Biden-Harris administration's historic climate and clean energy goals. Supported by President Biden's Inflation Reduction Act—the largest investment in climate action in history—and administered by DOE's Grid Deployment Office, the Transmission Siting and Economic Development (TSED) grant program is a new initiative designed to overcome state and local challenges to expanding transmission capacity while also supporting communities along major new and upgraded lines. Accelerated construction of new electric transmission infrastructure is essential to ensure the deployment of reliable and affordable energy for consumers, create good-paying jobs, and meet the Biden-Harris administration's goals of reaching 100% clean electricity by 2035 and reducing U.S. greenhouse gas emissions by 50-52% below 2005 levels in 2030.  
"To meet our ambitious clean energy goals, we need to expand the nation's transmission capacity by 60% over the next seven years," said U.S. Secretary of Energy Jennifer M. Granholm. "Now, thanks to President Biden's Investing in America agenda, we have the funding to build out a grid chock-full of clean, cheap, reliable electricity and accelerate transmission expansion while creating good-paying jobs across the country."  
 
This grant program to support state, local, and tribal siting and permitting activities is part of broader Biden-Harris Administration efforts to advance transmission buildout, including by streamlining federal reviews of transmission projects and investing in a wide range of grid upgrades that will help lower electricity costs, strengthen reliability, and reduce climate pollution. Today's announcement of $300 million for Transmission Siting and Economic Development is the first tranche available of this $760 million program established by the Inflation Reduction Act. 
Siting and permitting 
Improving and expanding transmission infrastructure is critical to ensuring that people across the country have reliable, affordable power when and where they need it. Independent estimates project that transmission systems will need to expand by 60% by 2030 and may need to triple by 2050 in order to meet the country's growing clean electricity and resiliency demands. The TSED grant program will provide financial support to state, tribal, and local entities that are responsible for issuing the permits needed to move forward with critical electric transmission projects. The program can fund studies, modeling, environmental planning, and analysis to assess alternatives, better inform decision making, and reduce the time it takes to process applications. The program can also support robust engagement with members of the public, including tribal, rural and disadvantaged communities, and facilitate participation in regulatory proceedings at the Federal Energy Regulatory Commission (FERC) and other regulatory agencies, and other activities as approved by the Secretary of Energy. 
 
Economic development 
Increased electric transmission investment can deliver broad benefits for American homes and businesses such as lower energy costs and enhanced grid reliability and resilience, as well as pollution emissions reductions. The TSED grant program aims to expand these benefits by providing financial support to economic development projects in local communities impacted by new transmission development. These projects will ensure meaningful community and labor engagement, invest in America's workforce, and advance diversity, equity, inclusion, and accessibility. Within the $300 million funding opportunity announcement (FOA), TSED grants are available to state, tribal, and local government applicants to support engagement, economic development, and other benefits in communities that may be affected by the construction and operation of interstate or offshore transmission projects. Community-based projects can include energy investments such as resilient microgrids, renewable power integration, or electric vehicle charging infrastructure; support for essential community facilities for public safety, healthcare, education, and improved transit; or encouraging community togetherness by investing in community centers and creating green spaces. Funds can also be used to support a growing workforce with job training and apprenticeship programs. Communities are invited to submit unique projects suited to local needs. 
While transmission developers are not eligible for TSED grants, they can be key partners. For example, they might work with siting and permitting agencies to propose innovative solutions to improve cross-jurisdictional coordination, strengthen permitting processes, and resolve permitting bottlenecks, among other things. The TSED grant program is not intended to replace developer-funded community benefits programs. This program is intended to be additive, encourage innovation, and be driven directly by communities and their needs. 
DOE requires applicants to express an interest in applying for funds by submitting concept papers no later than October 31, 2023 at 5 pm EDT. Full applications will be due April 5, 2024 at 5 pm EDT. 
DOE will hold an informational webinar on September 14, 2023 at 2 pm EDT. Registration is required.
 
Learn more about the Grid Deployment Office. 
Originally published at https://www.energy.gov/articles/biden-harris-administration-announces-300-million-speed-transmission-permitting-across