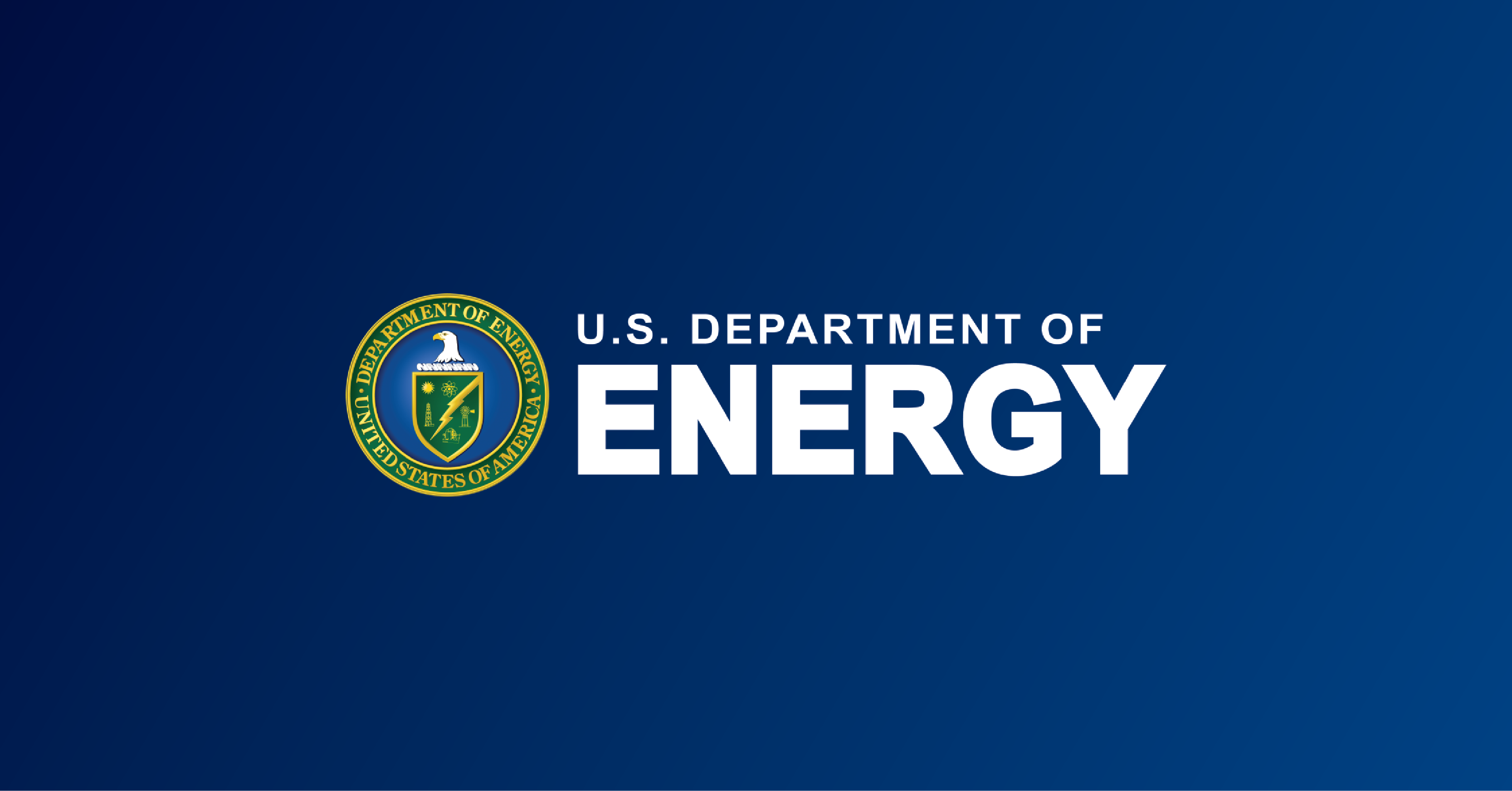 LOCUST GROVE, G.A. — As part of President Biden's Investing in America agenda, a key pillar of Bidenomics, White House Infrastructure Implementation Coordinator Mitch Landrieu and Secretary of Energy Jennifer M. Granholm today announced $3.46 billion for 58 projects across 44 states to strengthen electric grid resilience and reliability across America. Funded by the President's Bipartisan Infrastructure Law, these projects will leverage more than $8 billion in federal and private investments to deliver affordable, clean electricity to all Americans and ensure that communities across the nation have a reliable grid that is prepared for extreme weather worsened by the climate crisis. These transformative projects, which will all support the President's Justice40 Initiative to benefit disadvantaged communities, will help bring more than 35 gigawatts of new renewable energy online, invest in 400 microgrids, and maintain and create good-paying union jobs with three out of four projects partnering with the International Brotherhood of Electrical Workers (IBEW)—helping deliver on the Biden-Harris Administration's ambitious climate agenda. 
"Extreme weather events fueled by climate change will continue to strain the nation's aging transmission systems, but President Biden's Investing in America agenda will ensure America's power grid can provide reliable, affordable power," said U.S Secretary of Energy Jennifer M. Granholm. "Today's announcement represents the largest-ever direct investment in critical grid infrastructure, supporting projects that will harden systems, improve energy reliability and affordability—all while generating union jobs for highly skilled workers."   
The Grid Resilience and Innovation Partnerships (GRIP) Program, managed by DOE's Grid Deployment Office (GDO), funds activities to modernize the electric grid to reduce impacts of natural disasters and extreme weather worsened by climate change; increase the flexibility, efficiency, and reliability of the electric power system with a particular focus on unlocking more solar, wind, and other clean energy and reducing faults that may lead to wildfires; and improve reliability by deploying innovative approaches to electricity transmission, storage, and distribution. Today's announcements of up to $3.46 billion represent a first round of selections under the broader $10.5 billion GRIP Program, which itself is one of several tools from President Biden's Investing in America agenda that DOE is using to strengthen, diversify, and expand America's power grid while creating good-paying union jobs and building community climate resilience. All of today's selected projects have Justice40 commitments, and 86 percent either contain labor union partnerships or will involve collective bargaining agreements. 
The projects selected are helping maintain and create good-paying union jobs, with more than three-quarters of the projects selected having partnerships with the IBEW. 
The selections announced today for award negotiations under the GRIP Program include projects in the following states:  
Georgia – The Georgia Environmental Finance Authority and the Family of Companies that supports the Georgia electric cooperatives will collaborate on a transformative project to benefit communities across the state through increased reliability and lower costs with an estimated investment of more than $507 million. The project will make a comprehensive smart grid infrastructure update, through investments in battery storage, local microgrids, and grid reliability, as well as new transmission lines. With a focus on remote, hard-to-reach, and historically underinvested communities, the project will improve service reliability, decrease the frequency and duration of power outages, reduce energy bill strain on low-income households, and create more than 140 construction jobs.
Louisiana – Two projects will focus on better positioning disadvantaged communities to withstand extreme weather. The state of Louisiana will launch a strategic initiative with 15 government entities, energy companies, and community and academic institutions to enhance statewide emergency response operations by deploying a network of Community Resilience Hubs powered by distributed energy resources microgrids. These microgrids can stand alone or integrate with utility-owned electric grid infrastructure and back-up generation assets. Under a separate project, Entergy New Orleans will enhance the local grid's resilience to severe weather, including hardening existing transmission lines and distribution systems to reduce outage frequency and duration. It will also deploy a battery backup project that will reduce energy bills for disadvantaged communities.
Michigan – In Detroit and its surrounding service territory, DTE Energy. will deploy adaptive networked microgrids, which have the capability to adapt to changing energy demands and supply conditions in real-time, especially after extreme weather events. The microgrids will rely on new grid sensing and fault location devices and communication tools that will enhance reliability and reduce the number and total duration of outages in the microgrid areas. Consumers Energy (CE) will build out much-needed infrastructure investments in some of Michigan's most historically underinvested communities. The project will work to upgrade the backbone of CE's circuit systems and increase capacity at local substations to better support redundancy and reliability in disadvantaged communities.
Pennsylvania – In southeastern Pennsylvania, PECO Energy Company will increase grid reliability and resilience through substation flood mitigation, upgrading underground monitoring and control technologies, deploying battery systems for backup power, replacing aging infrastructure, and installing advanced conductors to increase grid capacity. In eastern Pennsylvania, PPL Electric Utilities Corporation will integrate distributed energy resources and enable real-time grid control to reduce outage duration and frequency, create more than 200 new jobs, and boost electric service reliability for more than 800,000 people. In Pittsburgh, Duquesne Light Company will enhance system capacity to unlock clean energy generation and meet targets established in the State's Climate Action Plan while also mitigating customer cost increases, growing high-quality job opportunities and training, and boosting equitable access to clean energy.
Oregon – Multiple projects across Oregon will connect vast amounts of clean energy to customers and create good-paying union jobs. The Confederated Tribes of Warm Springs Reservation of Oregon and Portland General Electric (PGE) will upgrade transmission capacity and connect PGE customers with the currently isolated renewable resources east of the Cascade Mountains, including those on the Warm Springs Reservation—building a bridge to up to 1,800 MW of carbon-free solar resources. PGE will also deploy an artificial intelligence-enabled, grid-edge computing platform to improve the connection of distributed energy resources, such as solar, as well as informed modeling that can predict pre-outage conditions and assist real-time decisions. PacifiCorp will update infrastructure for fire resistance and prevention in Oregon and neighboring states, reducing outages and risks, while also improving flood resilience and creating hundreds of training and employment opportunities in partnership with the International Brotherhood of Electrical Workers (IBEW).  
Today's announcement also includes several projects anchored by inter-regional collaboration that will expand transmission across multiple states. Examples include: 
Joint Targeted Interconnection Queue Transmission Study Process and Portfolio (JTIQ) (Iowa, Kansas, Nebraska, North Dakota, Minnesota, Missouri, and South Dakota) This project will coordinate the comprehensive planning, design, and construction of five transmission projects across seven Midwest states. The JTIQ Process replaces the traditional interconnection study approach with a coordinated, long-range, interregional assessment that studies multiple projects at once, rather than in sequential or uncoordinated timelines, resulting in scalable transmission solutions, new renewable generation, lower energy costs, and enhanced community engagement and workforce development.
Wildfire Assessment and Resilience for Networks (WARN) (Arizona, California, Colorado, Idaho, Kansas, Minnesota, Montana, Nebraska, New Mexico, North Dakota, Oklahoma, Oregon, South Dakota, Utah, Washington, Wyoming) – Holy Cross Energy, in conjunction with NRECA Research, will launch a wildfire mitigation project with a consortium of 39 small, rural, not-for-profit electric co-ops in high-threat areas. The project will enable members to harden their networks by deploying fire-resistant grid infrastructure, undergrounding lines, or upgrading overhead lines to reduce risk of catastrophic wildfires and to increase wildfire resilience. More than 75% of the involved project cooperatives also are willing to sign commitments to advance high-quality jobs and local hiring, minimize environmental impact, and/or allocate benefits to disadvantaged communities. Impacted communities will have opportunities to provide feedback on the cooperative's grid upgrade plan, and the project is committed to prioritizing contracts that advance good-paying jobs. 
Earlier this year, DOE announced $95 million in federal funds from the program to harden the energy grids in Hawaii and enable them to better withstand severe weather-related events fueled by climate change. 
Learn more about the GRIP projects selected for award negotiations here. 
GDO will hold an informational webinar on October 24 at 2:30 p.m. ET. Registration is required, register here. 
Selection for award negotiations is not a commitment by DOE to issue an award or provide funding. Before funding is issued, DOE and the applicants will undergo a negotiation process, and DOE may cancel negotiations and rescind the selection for any reason during that time.  
The GRIP funds announced today are complemented by DOE's Grid Resilience State and Tribal Formula Grant Program, which is awarding billions in non-competitive funding from President Biden's Bipartisan Infrastructure Law to states, territories, and Tribal entities to further strengthen and modernize the energy against extreme weather and natural disasters. In total, the Bipartisan Infrastructure Law invests over $20 billion to upgrade America's power grid.  
Learn more about the Grid Deployment Office and the GRIP Program.
Originally published at https://www.energy.gov/articles/biden-harris-administration-announces-35-billion-largest-ever-investment-americas-electric