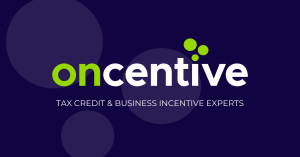 OnCentive: Tax Credit & Business Incentive Experts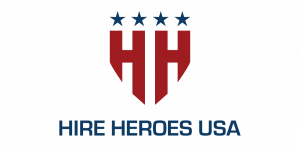 Hire Heroes USA
Nation's Leading Tax Credit Consultancy Aims to Surpass Last Year's $100K Donation Mark, Unveils Collaborative Employer Education Program with Hire Heroes USA
BIRMINGHAM, ALABAMA, UNITED STATES, May 15, 2023/EINPresswire.com/ — OnCentive, the nation's lead tax credit consultancy, is excited to announce the second-annual "Salute to Our Heroes" fundraiser on Thursday, June 22, 2023 from 6:00-10:00 pm. This charitable event directly supports Hire Heroes USA, a distinguished nonprofit committed to empowering US military members, veterans and spouses to succeed in the civilian workforce.
Held at the historic downtown Birmingham, Alabama venue, The Florentine, the second-annual fundraiser will include dinner, drinks, music, and a silent auction with all proceeds from this event benefiting Hire Heroes USA.
Doors open at 6 pm with a social hour allowing guests the opportunity to enjoy cocktails while exploring an array of intriguing auction items. Attendees will hear inspiring talks from veterans who have benefited from Hire Heroes USA's complimentary career services and a keynote address from OnCentive's visionary CEO, Shannon Scott. The night will commence with a silent auction, where guests can bid on numerous items such as exclusive vacation packages, celebrity memorabilia, and autographed sports collectibles.
The event is expected to draw a crowd of over 200 philanthropists, industry leaders, and community members, and is open to the public. Tickets are $50 and can be purchased on OnCentive's website.
This event coincides with the launch of OnCentive's and Hire Heroes USA's employer education program. The collaborative program offers a wealth of resources for employers, emphasizing the significant advantages of hiring veterans and explaining the financial incentives available through the Work Opportunity Tax Credit (WOTC) program.
"Hire Heroes USA is excited to partner again with OnCentive to not only empower more transitioning service members and veterans through its donation pledge but also to expand the resources we provide our partnered employers through education," said Elizabeth Reyes, Director of Corporate Partnerships at Hire Heroes USA. "We are grateful for their support and partnership, and we look forward to making a meaningful impact together for military families."
Last year, OnCentive's inaugural "Salute to Our Heroes" event succeeded in raising an impressive $100,000 for Hire Heroes USA. Funds from the event enabled Hire Heroes USA to expand and extend a comprehensive suite of free career services such as personalized coaching, resume building, mentoring, workshops, job boards, career fairs, and more to veterans and military spouses.
Sponsorship opportunities and silent auction donations are still available for those wishing to support this impactful veteran-focused nonprofit. For more information, please reach out to [email protected].
About OnCentive:
OnCentive is a national consulting firm that helps businesses maximize government incentives and tax credits to increase their profitability. Leveraging their leadership's 150+ years of combined credit expertise and their state-of-the-art custom technology, OnCentive captured $3 billion in government incentives for clients, with $0 returned to the IRS.
About Hire Heroes USA:‍
Hire Heroes USA empowers U.S. military members, veterans and spouses to succeed in the civilian workforce. Hire Heroes USA prioritizes transparency, earning a four-star rating from Charity Navigator and the Guide Star Platinum Seal. Funded primarily through public donations and private grants, Hire Heroes USA provides its services at no cost to its clients. In 2021, Hire Heroes USA helped 12,594 veterans and military spouses secure meaningful employment, with an average salary of $62,680.
Vanessa Tyndall
OnCentive
[email protected]
Visit us on social media:
Facebook
LinkedIn
TikTok


Article originally published on www.einpresswire.com as OnCentive Amplifies Support for Veterans with Second-Annual 'Salute to Our Heroes' Event Benefitting Hire Heroes USA