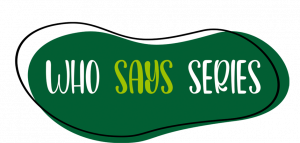 SHOW LOW, ARIZONA, UNITED STATES, August 10, 2023/EINPresswire.com/ — They are thrilled to welcome young readers and their parents to embark on an enchanting journey through the animal kingdom with our new zoo animal book series for babies and kids. Designed to captivate young minds, these thoughtfully crafted volumes combine entertainment and education, making learning come alive in a world of colorful illustrations and heartwarming stories. In these captivating picture books, imagination takes flight as young explorers meet a host of adorable creatures, encounter fascinating facts, and discover lifelong lessons rarely found in other zoo books. Each page unfolds like a window into a magical realm, fostering moments of bonding between parents and their inquisitive children.
Meet the Author:
Kimberly Waters: Leading the way on this wild and wonderful adventure is Kimberly Waters, the author of this delightful series. Born in Tucson, Arizona, Kimberly's love for writing and her passion for rhyming inspired her to create these engaging stories for children. As an educator with a background in Elementary Education and Special Ed, Kimberly understands the developmental benefits of reading to children from an early age. Her goal is to reach as many children as possible, providing them with an encouraging lift to navigate life's challenges through the power of storytelling. "They're excited to share my love for reading and the magic of storytelling with young minds," says Kimberly. "A good book can be a trusted companion and ally in a child's growth." The Power of Storytelling Research indicates that early exposure to reading has numerous developmental benefits for children. Not only does it enhance language skills, vocabulary, and communication, but it also stimulates imagination and creativity. Through these delightful books, children are transported to captivating worlds, inspiring empathy, kindness, and resilience, while also providing a safe space to explore emotions and life's little 'glitches.'
The Who Says Book Series: The series feature volumes that are lovingly written to ignite a passion for reading in young minds and cultivate a love for storytelling. "Who Says It's Too Hard?" follows the heartwarming tale of Miss Olive Owl, who guides her woodland friends to believe in their capabilities and overcome obstacles with resilience and self-belief. In "Who Says Christmas Is All About The Gifts?" the charming woodland creatures learn the true essence of Christmas, realizing that it's not just about receiving gifts but also a time for reflection, togetherness, and cherished memories with loved ones. Through engaging narratives and vivid illustrations, these books introduce young readers to a treasure trove of delightful tales that inspire self-discovery, empowerment, and the importance of embracing one's uniqueness. Each volume is designed to entertain, educate, and inspire children to explore the wonders of wildlife and the power of positive thinking. The series is now available online on Amazon KDP, and parents can join their little ones on this wild and wonderful journey.
Join them in celebrating the joy of reading and the magical world of Who Says Series books. Immerse your children in these captivating stories that will shape their young minds and create cherished memories to last a lifetime.
For more information about Kimberly Waters and her book series, visit:
whosaysseries.com/ or buy the book now on Amazon KDP:
https://www.amazon.com/stores/KimberlyWaters/author/B0B9HNG8J1?ref=ap_rdr&store_ref=ap_rdr&isDramIntegrated=true&shoppingP

ortalEnabled=true
Kimberly Waters
Who Says Series
[email protected]
Article originally published on www.einpresswire.com as A Captivating Journey of Learning & Imagination for Children