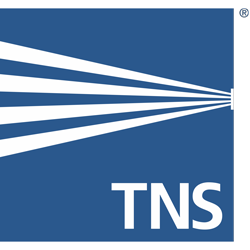 Vendor-neutral, one-stop-shop strategy combines market data solutions and consulting support with comprehensive infrastructure and cloud services
RESTON, VIRGINIA , UNITED STATES, November 15, 2023 /EINPresswire.com/ — Transaction Network Services (TNS) today announced the acquisition of West Highland Support Services, a financial market data solutions provider based in Danbury, Connecticut.
The acquisition will enable TNS to deliver market data services across the entire trading infrastructure stack, making TNS the only Infrastructure-as-a-Service (IaaS) provider to combine a vendor-neutral approach to market data application management. The combination of TNS and West Highland services into one stack will offer connectivity, monitoring and consulting to professional traders, institutions and financial services vendors worldwide. All West Highland employees, products and services will integrate into TNS.
"For 25 years, West Highland has been the gold standard for the integration and management of market data distribution platforms for clients in the financial services industry," said Tom Lazenga, General Manager, TNS Financial Markets. "With this acquisition, TNS is now the only provider to offer vendor-agnostic application management alongside end-to-end hosting, market data and consulting services to the financial markets industry."
Cost savings and economies of scale can be difficult to achieve when consuming expensive market data, which often falls into the top-two spend categories for most trading organizations. The acquisition will help TNS clients reduce cost and complexity across every element of market data related spend and support, including hosting, connectivity, middleware distribution, market data usage and incident management.
"We built West Highland from the ground up as the industry's trusted market data partner, and the time has come to bring our platform to the next level," said Steven Roe, CEO, West Highland. "With TNS' infrastructure and cloud expertise, we're expanding the breadth of options available to our clients with boots-on-the-ground, single-point-of-contact coverage for all market data related needs around the world."
The acquisition will make TNS and West Highland services a single integrated offering, with flexible solutions for diverse clients operating in multi-cloud, multi-national regulatory environments. The combined company will continue to provide market data monitoring and single pane-of-glass insight that West Highland is known for.
TNS brings together over 5,000 financial community endpoints, supported by a global, 125-strong point-of-presence footprint. Specifically designed and engineered to address the needs of financial market participants worldwide, TNS offers a range of connectivity, colocation, cloud, market data and VPN solutions within its Infrastructure-as-a-Service (IaaS) portfolio. These solutions are monitored 24x7x365 by TNS' Network Operations Centers in the US, Europe and Asia Pacific region. For further information visit tnsi.com/solutions/financial/.
The terms of the deal were not disclosed.
ENDS
About Transaction Network Services (TNS)
Founded in 1990 and with headquarters in the USA and offices across Europe and Asia, TNS is a leading provider of mission-critical infrastructure, connectivity, market data and analytic services for the Financial Markets community. Delivered as a fully managed Infrastructure-as-a-Service offering, TNS provides an unrivalled, global, mission-critical footprint that can significantly help reduce the burdens, complexities and costs attributed to firms 'going direct'. Through its ultra-low latency connectivity, its global market data offerings and its dedicated 24x7x365 local support, TNS remains the trusted solution provider to more than 750 counterparties globally.
For more information please contact:
Carina Evison
The Realization Group
[email protected]
Or
Clare Cockroft/Bronte Saulle
TNS
+ 44 (0)114 292 0163 / +1 703 814 8065
[email protected]
Carina Evison
The Realization Group
email us here
Article originally published on www.einpresswire.com as TNS Acquires West Highland Support Services to Deliver Full-Stack Market Data Solutions Globally