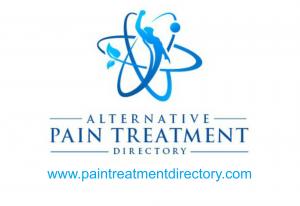 The Alternative Pain Treatment Directory has information and resources for safe, effective pain relief.
Cindy Perlin, LCSW, Founder and CEO, Alternative Pain Treatment Directory
How alternative medicine practitioners can get more referrals of patients who need them without going broke
ALBANY, NEW YORK, USA, September 21, 2023 /EINPresswire.com/ — A free marketing webinar "How to Market Your Holistic Practice", will be presented on Thursday, September 28 at 8 PM EDT by Cindy Perlin, LCSW, founder and CEO of the Alternative Pain Treatment Directory. All acupuncturists, chiropractors, health coaches, integrative physicians, massage therapists, naturopaths, nutritionists, physical therapists, psychotherapists, yoga therapists and other healthcare professionals who provide drug-free, nonsurgical treatment are invited to attend.
According to Perlin, there is a huge knowledge gap on the part of patients about the safety and effectiveness of alternative medical treatments and most alternative healthcare providers lack the marketing knowledge and skills to reach out and educate patients. As a result, alternative medicine comprises less than 1% of the U.S. healthcare budget and millions of patients who could benefit are continuing to suffer needlessly.
The webinar will cover both paid and free marketing, with an emphasis on low cost and free options. "Most holistic providers are solo practitioners who don't have marketing budgets and struggle to be heard amidst the barrage of pharmaceutical company advertising", says Perlin. "This webinar will show holistic providers that there are many cost-effective ways to get their message out and get more referrals."
Interested providers can REGISTER HERE.
The Alternative Pain Treatment Directory is the "go-to" website for pain patients to find safe, effective care. It includes informative articles, inspirational stories, recommended natural pain relief products and provider listings. Its CEO, Cindy Perlin, is a chronic pain survivor and a licensed clinical social worker with 30 years of experience helping individuals improve their mental and physical well-being.

Cindy Perlin
Alternative Pain Treatment Directory
+1 518-439-6431
email us here
Article originally published on www.einpresswire.com as Free Marketing Webinar for Holistic Healthcare Providers 9/28/23